18 Tips to Decorate your Entryway for this Christmas
The festive season is around the corner, and we are sure you are all set to welcome Santa and your guests with warmth and gifts. Christmas is all about celebration, carols, lights, decorations, and cakes. And decorating the entryway is what most of us miss out while we focus more on the home interior. This holiday season, try something new and get your front entrance a makeover to make it the most appealing and inviting asset for your guests, friends, and family.
Are you thinking more about decorating your entryway but not finding it interesting? We have enlisted some amazing decorating tips to impress your guests with some charming holiday displays to makeover your entryway.
Here are some amazing ideas to go with.
Table of Content:
Replace Old Front Door with Solid & Attractive New One:
With Santa's arrival keeping everyone happy and excited, why not let your abode look like a total dream. It's time to replace your old exterior door with a new solid and attractive one such as External oak doors , External contemporary doors, External stable doors, etc.
Peppermint Wreath / Fairy Door Wreath:
Collect your seasonal favorite peppermint candies and handcraft wreath to hang on your Christmas trees or your entryway doors and gates. This sets out cheerful vibes for your guests and family members.
Cake Plate Ornaments:
Decorate your cake plate with ornament sculptures . You can go at your creative best and pile up all the glass ball ornaments in the shape of a pyramid. You can hold these using a double-sided coloring tape to add some holiday flair.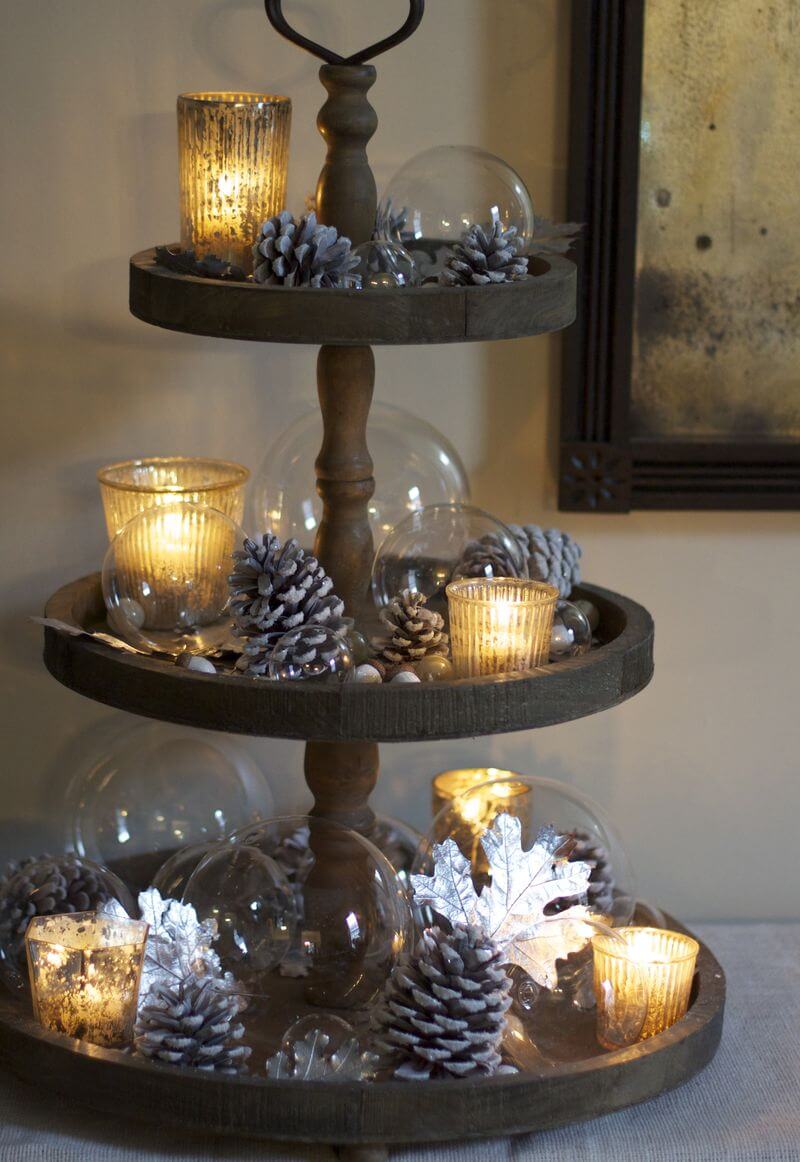 Plaid Boot Tray:
You can create a plaid boot tray this holiday season by cutting a fabric piece that features holiday patterns or size. You can also accessorize it if you wish to do so. Later attach it to the bottom of your boot tray with any adhesive.
Spindle Snowman Hooks:
Give your daily use items a holiday touch with the snowman hooks. Buy some wooden spindles from a store nearby and paint them with colors of your choice. You can enhance the look by adding buttons, bags, hats, and make your holiday companion look lively.
Wooden Light Garland:
If you are bored with the traditional string lights, light up your entryway with wooden light garlands. You can create one using DIY tricks available online.
Holiday Door Banner:
With the holiday season knocking at the door, you can buy a welcoming door banner for your guests or create one using DIY. You can display welcoming messages like Merry Christmas or Happy Holidays to greet your near and dear ones.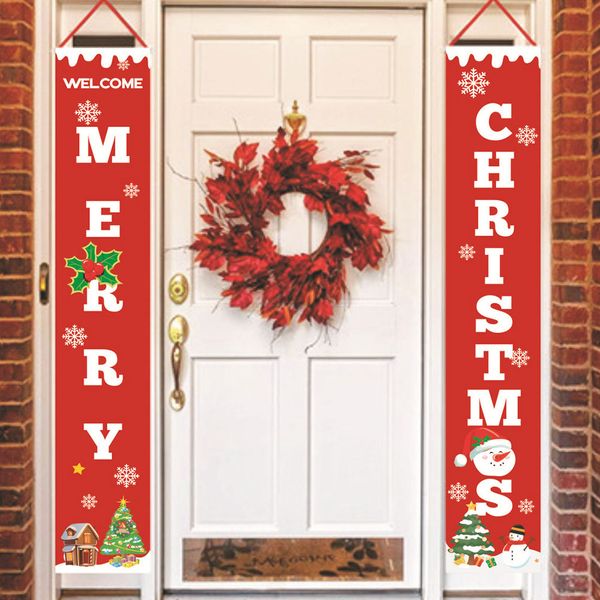 Pinecone Bundle:
Christmas tree decoration without pinecones sounds incomplete. You can color these small pinecone bundles with sparkling or bright colors, layer them with snowball ornaments or shiny stars and hang them on Christmas trees.
Outdoor Tree:
People usually love indoor settings when it comes to decorating Christmas trees. But how about growing a Colorado spruce in your yard and decorating it in the holiday season with stunning ornaments, lights, or some shimmery paper boxes hanging on it.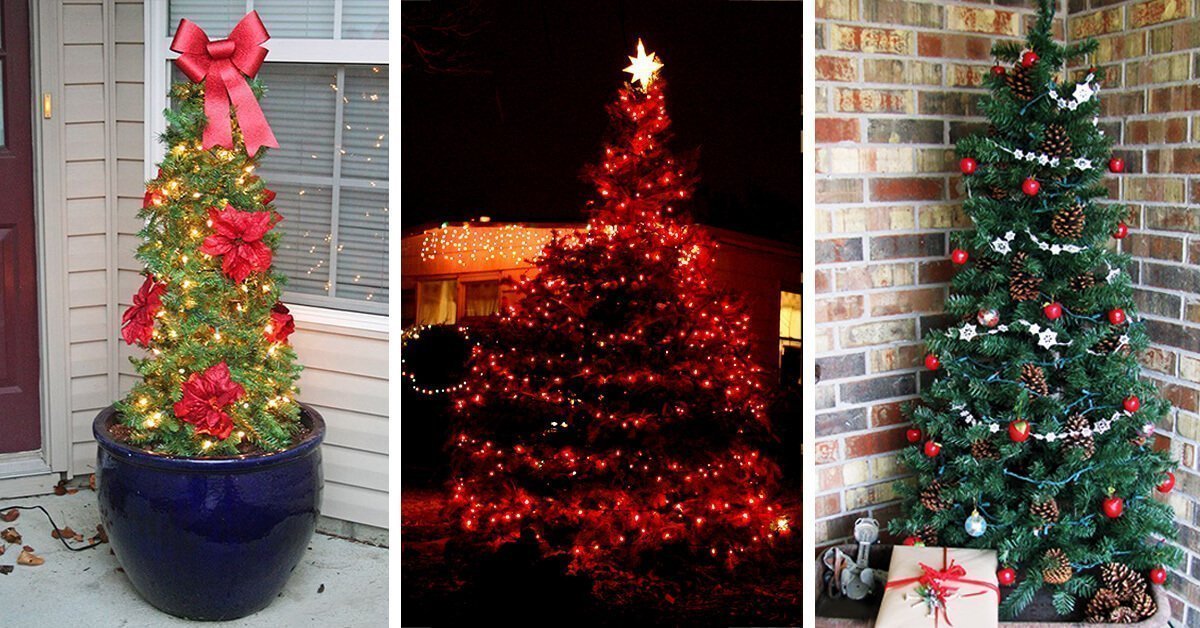 Picture Frame Decoration:
A picture frame will surely give an old-school feel, yet it will make your guests feel warm and welcomed. So, hang cute family picture frames on a Christmas tree, or hang on the door or wall to make your entryway look stunning and appealing.
Farmhouse Style Christmas:
Buy some small farm fresh Christmas trees and place them in galvanized metal buckets. You can also add wood logs or wood boxes and place them in a decorated basket or wrap them in a blanket to complement the look.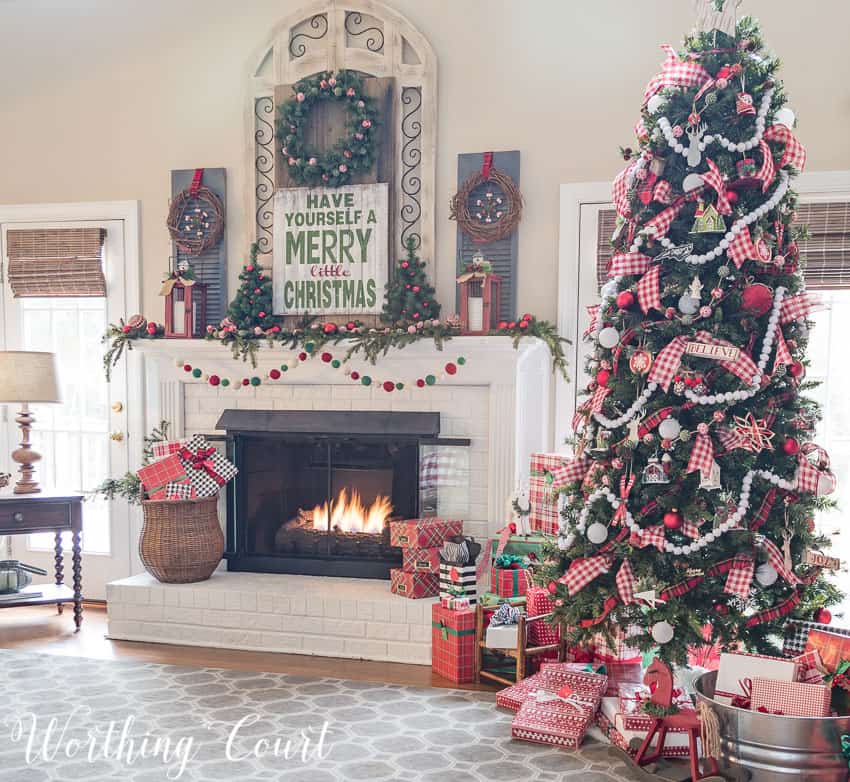 Entryway Gallery Wall:
Usually, people miss out on lighting the entryway walls during Christmas, but you should think of decorating them with a beautiful Christmas wall art. You can also display greetings there with signs or postal cards and decorate it with string lights.
Glam Entry Decor:
Ever thought about adding a touch of vintage and glamour at your entryway? This combination will be a win-win for both young and old ones. You can hang a berry wreath to the mirror or decorate the trees with handcrafted glass ornaments to give it a stunning yet vintage look.
Simple Christmas Entryway:
It is absolutely okay to go the simple way for this Christmas if you do not have much time. Decorate your tree with a holiday garland or add a few string lights. This will not take much of your time, and it will look great too!
Mobile Christmas Tree:
Sounds like a great plan, isn't it? You can buy one or DIY a small Christmas tree using decorated metal. You can even grow a tree or place an artificial one. This will surely be a welcome surprise for your guests.
Put Christmas Cards on Display:
Putting Christmas cards on the top of your Christmas tree or around the entryway trees will add a unique touch in front of your guests. So how about putting your family picture with a greeting message on the cards?
Decorating With String Lights:
Christmas is synonymous with lights, and decorating your entryway with the fairy or string lights will add warmth to your place and make it look like a festive affair. Lighten your entryway or your Christmas tree with your favorite lights.
Small Space Solution:
Make the best use of the coat rack at your entryway if you do not have a mantel or fireplace. Hang your stockings there, which will add a tint of festivity to your foyer. This way, you can use your small space at your creative best.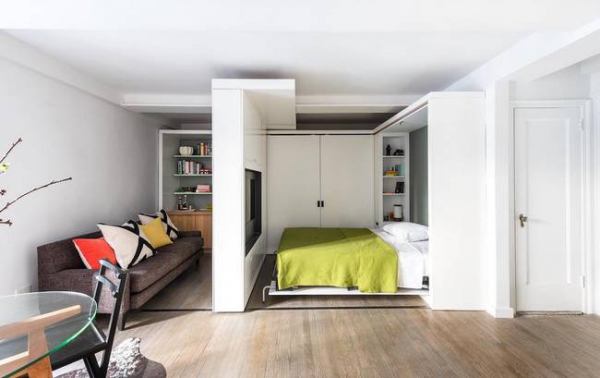 Image Credit: Michael Chen
Conclusion:
Happy Holiday Decorations! We hope these wonderful decoration ideas will make a classic statement for your guests. Make sure you do not overdo things else it might spoil the holiday look. Keep it simple and pleasant, and enjoy the season of joy, carols, and candles.
ABOUT THE AUTHOR: SHABANA KAUSER
Shabana Kauser is the dynamic owner of Emerald Doors, the famous door-selling company in the UK with immense knowledge and experience in working with architecture, interior design, and home decor. She continues to share tips and technical know-how of balancing interior elements, door fittings, room aesthetics, and the like. Personally, she loves coffee, always dabbling with several blends.