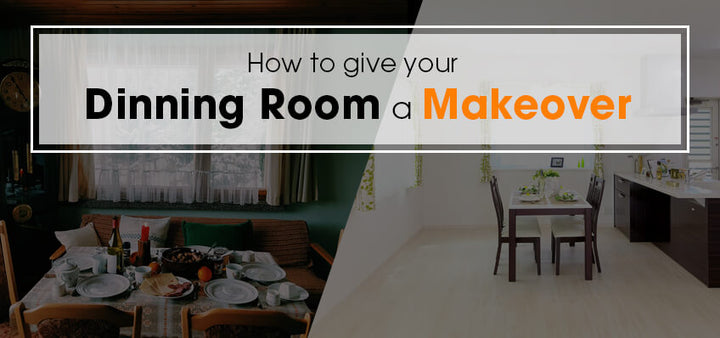 How to Give Your Dining Room a Makeover
Home makeovers can work wonders for your house. Not only can you make it more comfortable and enjoyable to live in, home makeovers can also significantly boost the price of your property. There's no better place to start than your dining room. After all, it's the place you enjoy feasts, share stories of your days, and most importantly, spend time with the people you love.
So what are some simple ways to transform your dining room so that it becomes one of the focal points of your house? We've narrowed down four easy fixes that will make your dining room the talk of the town.
Upgrade Your Door: You may not give much thought to your house doors, but they can make a substantial difference to each and every room. Installing a new dining room door can bring a new life to your dining room.
If you're after a professional supplier of doors, look no further than Emerald Doors. With a large range of both internal and external doors, you can find the ideal door to compliment your dining room. Not every house is the same, nor is every house owner, so Emerald Doors knows that there is no shortage of considerations to keep in mind when it comes to picking a door.
When you browse through the Emerald Doors website, you'll see that there's a varied assortment of doors to suit every need, from French doors to fire doors to custom made doors.
Invest in a New Dining Room Table: Your dining room table is where you create some of the most memorable moments with your family and friends. Why not enhance the experience with a new dining room table? Perhaps the one you have right now doesn't quite match your tastes, or perhaps there's a problem with its size, shape, or color.
So, investing in a new one makes sense when you're giving your dining room a makeover.
Although it can be tempting to buy the first one you set your eyes on, we recommend that you look at a range of quality dining room tables before making your decision. After all, there are both simple and more forward-thinking designs, tables to seat different numbers of people, and numerous materials, sizes, shapes, and colors to select from. Have fun picking your design, and don't forget to keep the general aesthetic of your room in mind!
Buy Some Indoor Plants: Does your house currently have some indoor plants? If not, you're seriously missing out on elevating your house's atmosphere. Just think at the times you've walked into a house with a thoughtful plant placed here and there throughout - it really brings some life to the room. Plants can have a substantial impact on your emotions, as well as health.
But don't just go out on a plant-buying frenzy. You need to buy plants that are suitable for the indoors. Otherwise, you may find your plants don't make it through the night! Gardening Know How has a handy guide to the best plants to decorate your dining room with.
For example, they suggest cactus plants or succulents for brightly lit rooms, and a bird of paradise for a burst of color. You can also head to a nursery and get advice from the experts - you can even bring in a picture of your dining room so they can find plants that match the mood of your room.
Light Up Your Room: There's a reason interior designers are obsessed with finding perfect lighting for each room in a house - lighting can truly make or break a room. Lighting can make your room too bright or dark, or even not be the right fit. Like the other items here, there's a lot that goes into choosing lighting.
For instance, this guide by Lumens recommends that you match lightning to the rest of the furniture in your dining room, such as your dining room table. Why? It will affect the shape and size you choose. They also suggest layering lighting if you choose more decorative lighting, as they often offer only a low level of light. Talk to a lighting expert if you don't know where to start as it will be well worth the effort to talk to a professional.
ABOUT THE AUTHOR: SHABANA KAUSER
Shabana Kauser is the dynamic owner of Emerald Doors, the famous door-selling company in the UK with immense knowledge and experience in working with architecture, interior design, and home decor. She continues to share tips and technical know-how of balancing interior elements, door fittings, room aesthetics, and the like. Personally, she loves coffee, always dabbling with several blends.