The decade has just begun, and if you are looking for some stylish ways to utilize your open space, room dividers are your secret design solutions. A room divider brings balance to any space by redefining the appearance of your room and maintain privacy conditions for the occupants. From sliding doors to folding screens, room dividers can be an amazing accent to bring an interior transformation.
We bring you a collection of some of the best room divider ideas to beautify your home.
Install a Dividing Curtain
Installing an elegant curtain can work as a neutral room divider in your home and offices. You can install these neutral curtains to partition your guest room or reading room.
Use Makeshift Wardrobe
Sanction off your corner, use a folding screen and create your little wardrobe or dressing space in your bedroom.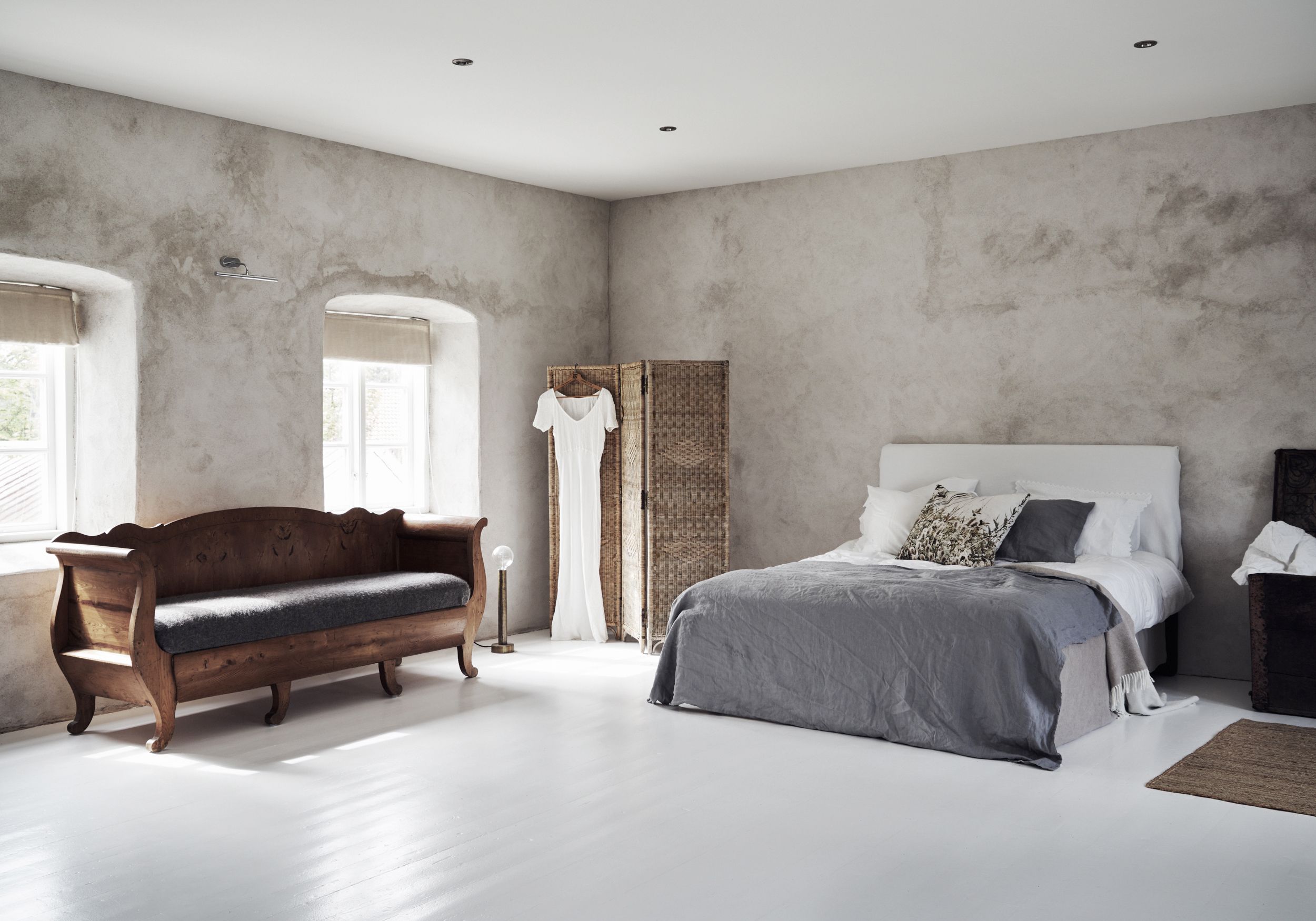 Hang Floating Art
A floating art divider is sure going to make your space look aesthetic and work as a perfect partition. You can hang a floating art in your living room or bedroom.
Use Wooden Slats
If you are looking for some partial sectioning in your room, then you can use the wooden slats. They promise a more open effect and bring in the sense of ease and flow.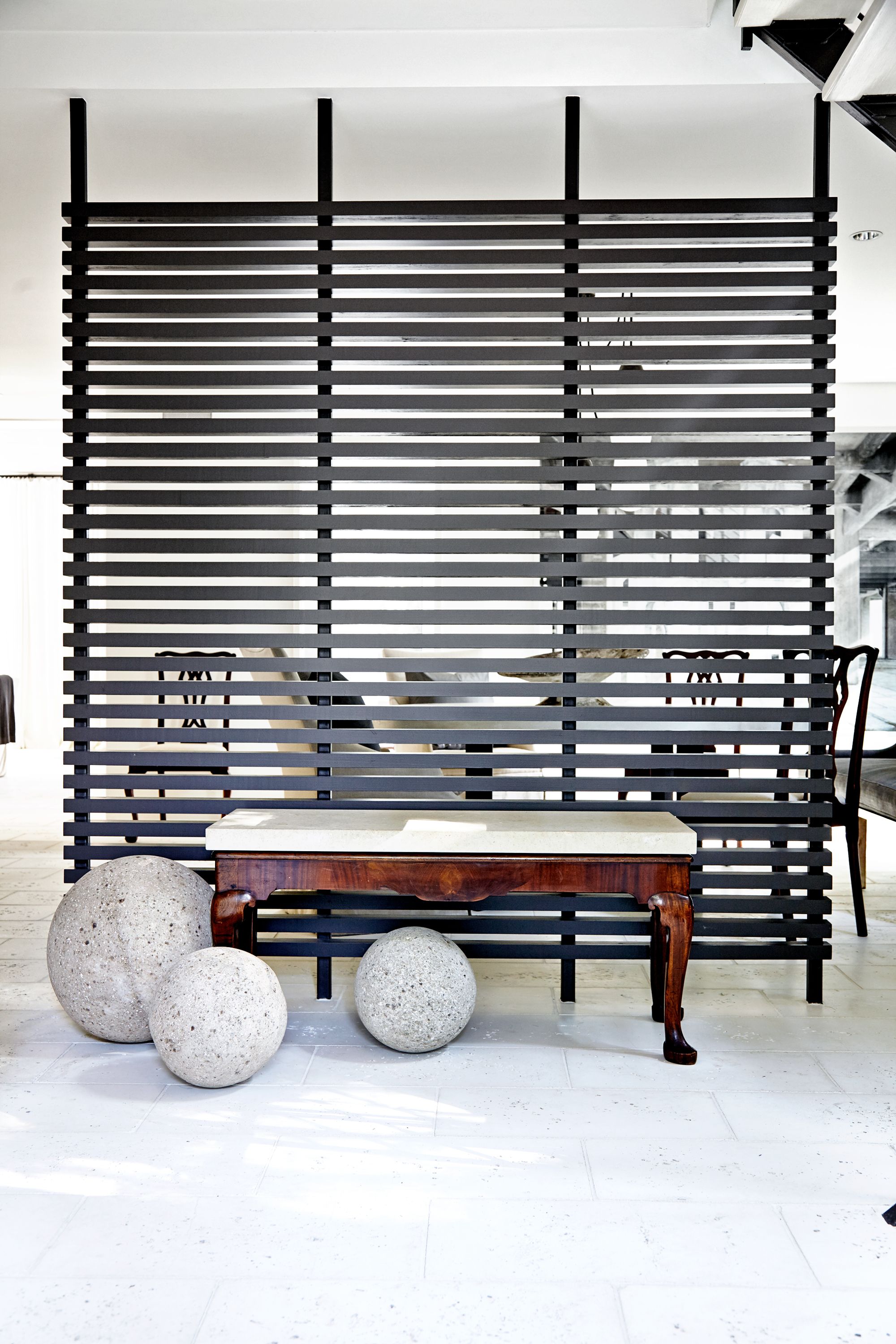 Hide Unsightly Essentials
There are innumerable ways to hide those unsightly essentials in your home with architectural quirks or pretty patterns or crafty cabinets.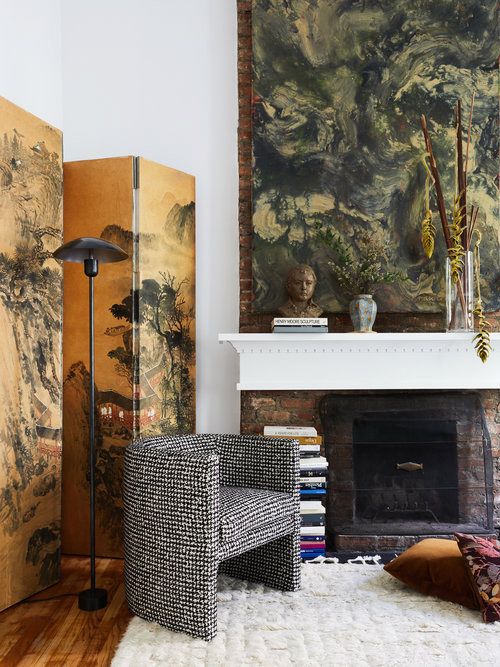 Install Sliding Doors
Sliding doors are synonymous with room dividers. They serve as a perfect setup using minimal space and provide a sense of privacy.
Use Interior Glass Partitions
Interior glass partitions can help you separate your living room from the bedroom or kitchen. They also allow the light to flow through the entire space without interrupting the flow.
Use Bookshelf as a Room Divider
Bookshelves are not only a treat for the book lovers but will also serve the purpose of a room divider for your open space.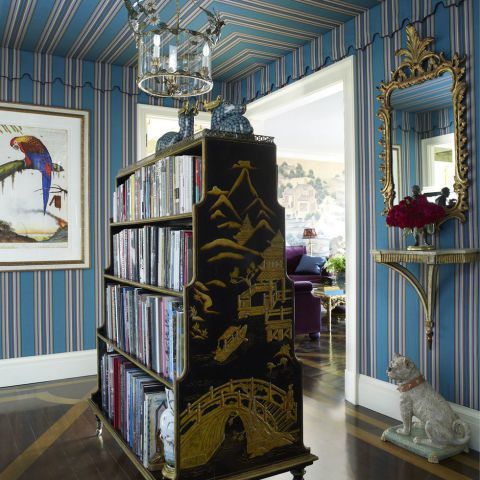 Install a Sliding Glass Screen
A sliding or frosted glass screen adds a visually stunning appeal to your rooms and also maintain privacy. You can transform your extra space into your colloquial working or reading room.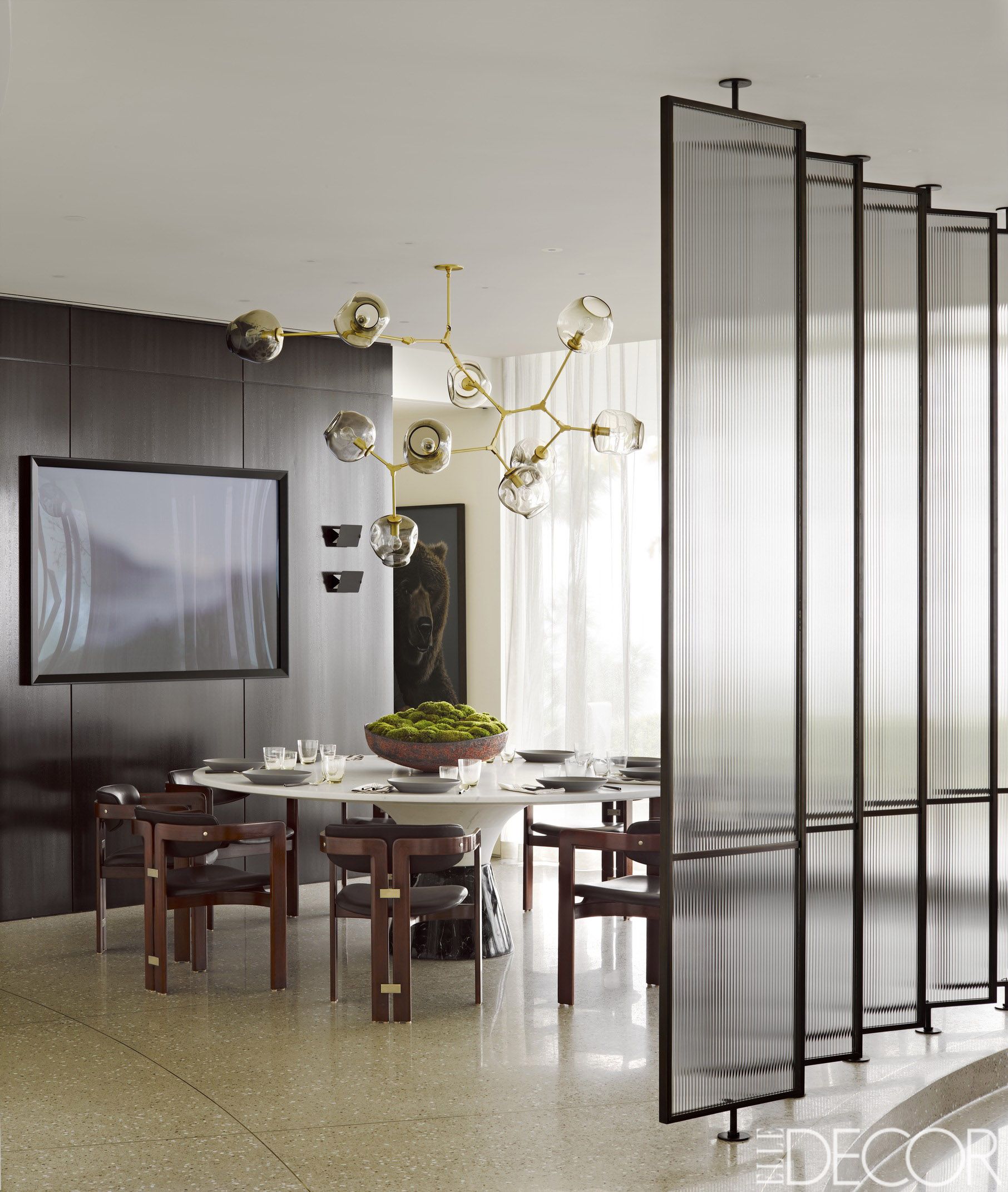 Image Credit: Douglas Friedman
Install Wooden Doors
Wooden doors are sure a style statement in the entryway of your spacious rooms. You can partition your kitchen space, thus making space for the storerooms, thus enhancing the look of your room.
Install a Peninsula Breakfast Bar
When it comes to room dividers, peninsula kitchen options are better than the island kitchens. They restrain the traffic to one side, making it less distracting while you are working there.
Enhance the Fireplace
You can enhance the fireplace by keeping it in the middle of your spacious room. You can use them as room dividers with glass on all sides, creating a unified look in your home.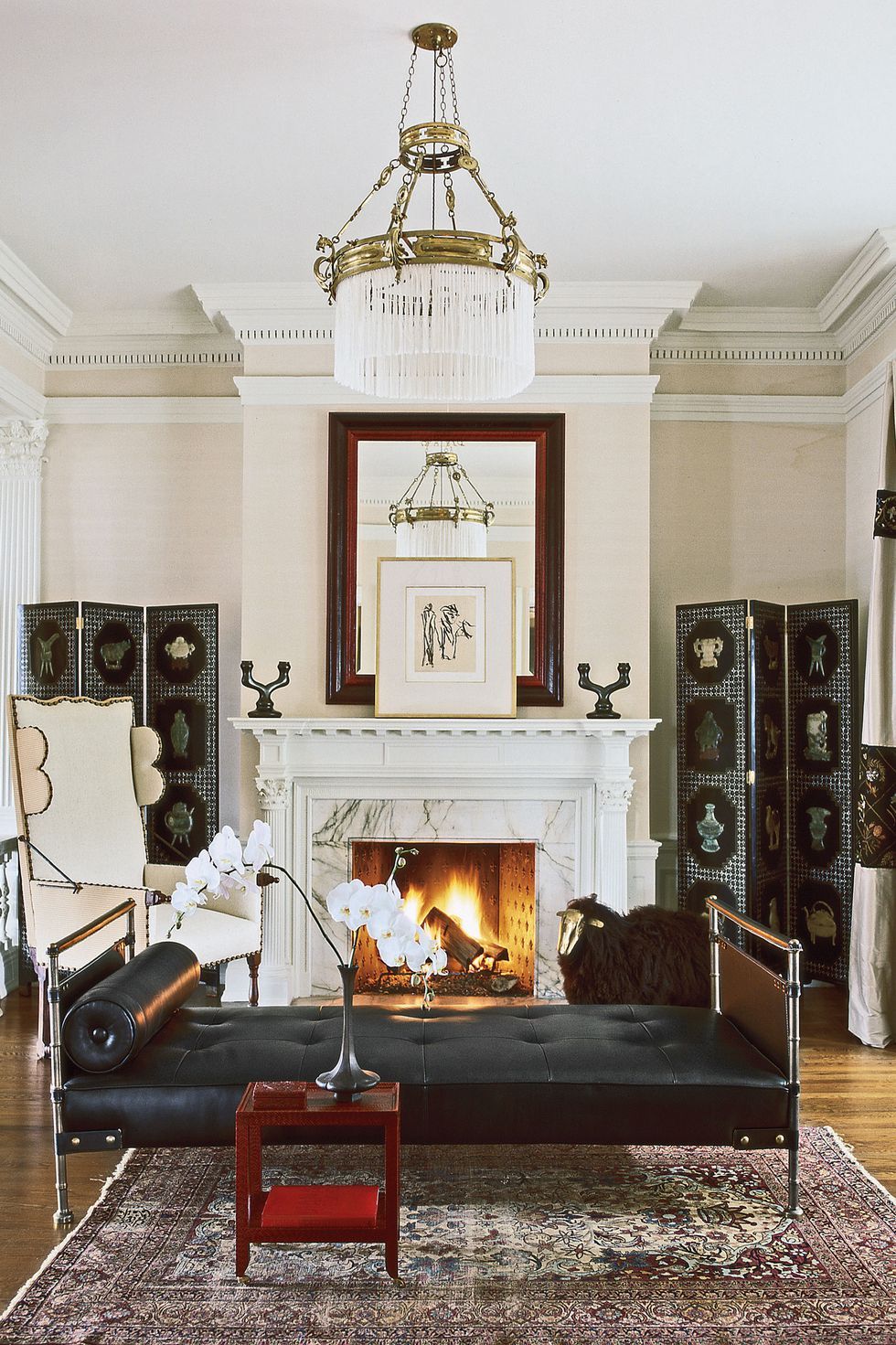 Use a Storage Wall
The built-in storage dividers are smart and bespoke solutions for homes with minimal square footage. They add more value and help you maximize your floor area.
Incorporate French Design
French designs are synonymous with lifestyle and style. They bring in creative storage and aesthetics to any well-used space. You can add wallpapers with botanical prints, vintage pieces, and handicraft pieces.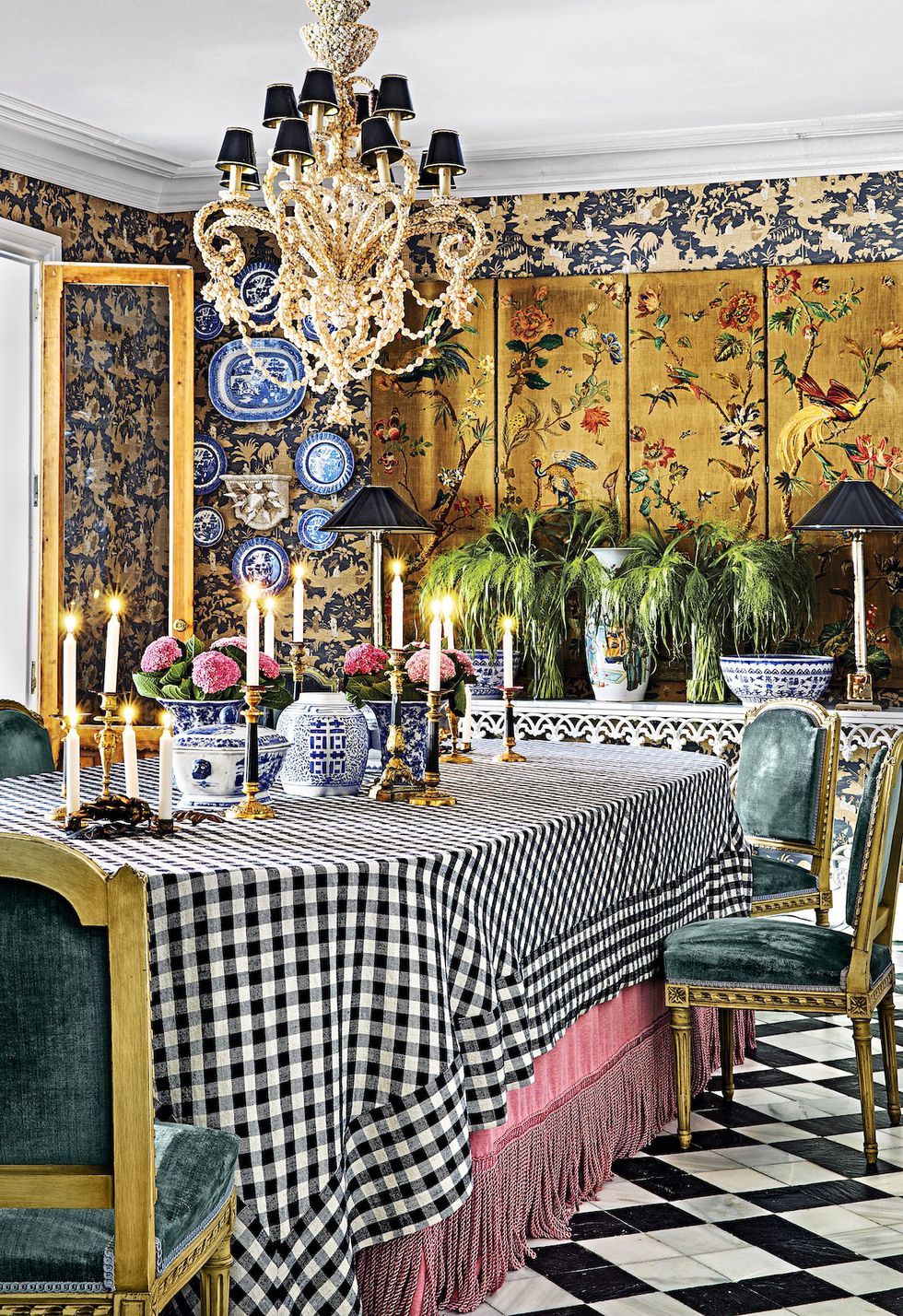 Use a Folding Screen
Folding screens bring in an infinite functional value to your rooms. Moreover, it also brings a nice, layered style guaranteeing you a nice beauty sleep or a peaceful reading.
Opt for a Japanese Screen
If you are a fan of Japanese decor and designs, you can think of positioning antique screens between a pair of gold-painted mirrors. This adds personality to your style and comfort.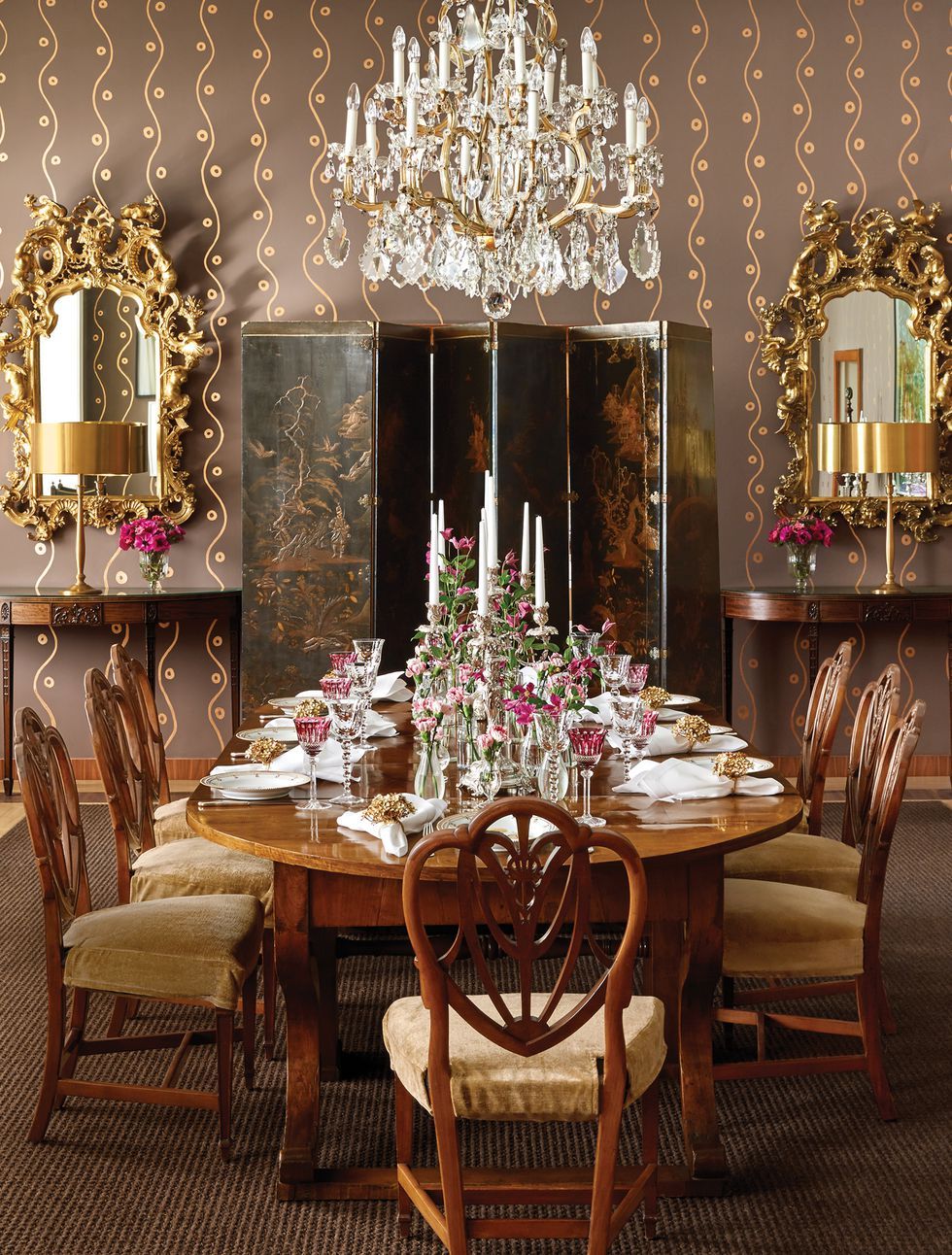 Use Korean Screens
Korean screens bring in vintage style and a quotient of statement to your rooms. You can install these vintage classic screen partitions to complement the furniture and wall colors of your room.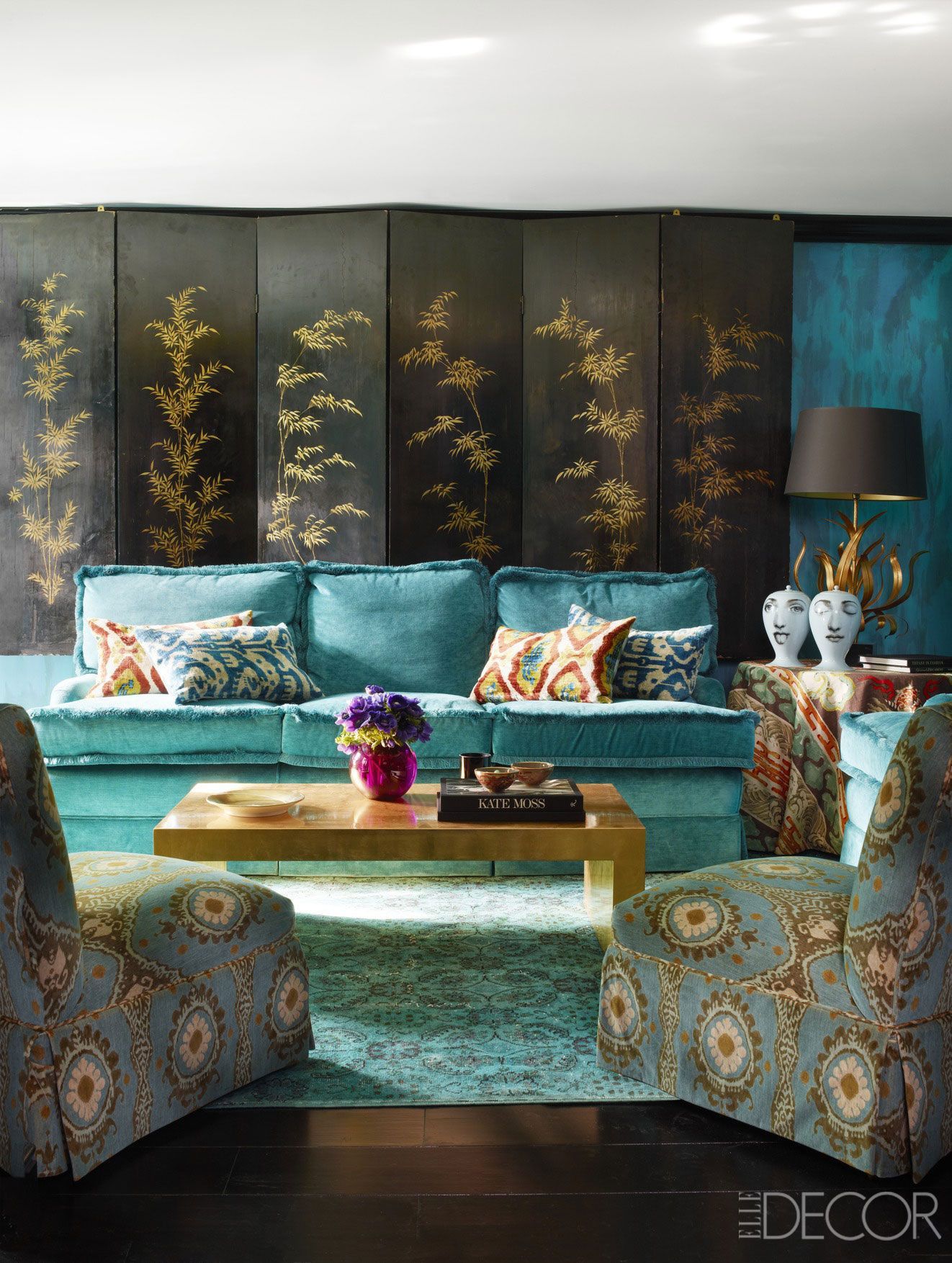 Use Chinese Screens
The Chinese screens can create an exceptional focal point in your living space, thus bringing in the vintage style to your home.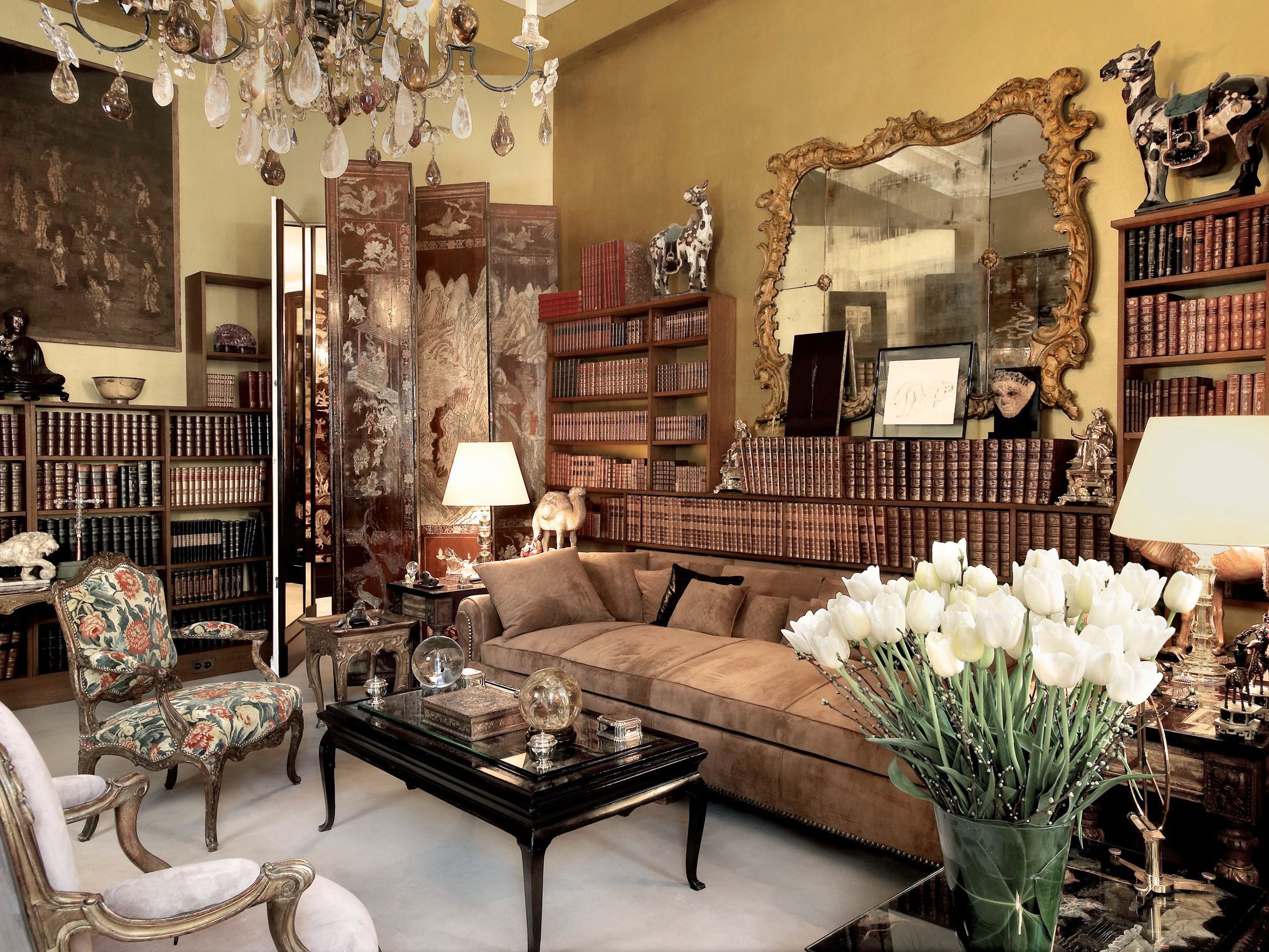 Image Credit: Gabrielle Chanel
Use Empty Crates as Dividers
A stylish crate divider is perfect for your room to give a charming and unified look. Stack the crates, apply color coating on both sides and fix them together. And your DIY crate divider is ready!
Old Door Dividers
To create a swanky and unique divider, get old doors from flea markets, garage sales or dumpsters. Paint them or touch them up and hinge them together. An interesting divider piece is ready.
Old Vinyl Records Divider
Gather the old vinyl records to create a ceiling suspended divider. Drill four holes in each of these and attach those using strings. You can also cover them with contact paper or paint them to get a stunning cafe-like feel at home.
Opt for Rope Dividers
The DIY Rope dividers are ideal for spaces you would like to keep airy. Ropes allow sound and natural light to flow across the rooms, adding more beauty to your home.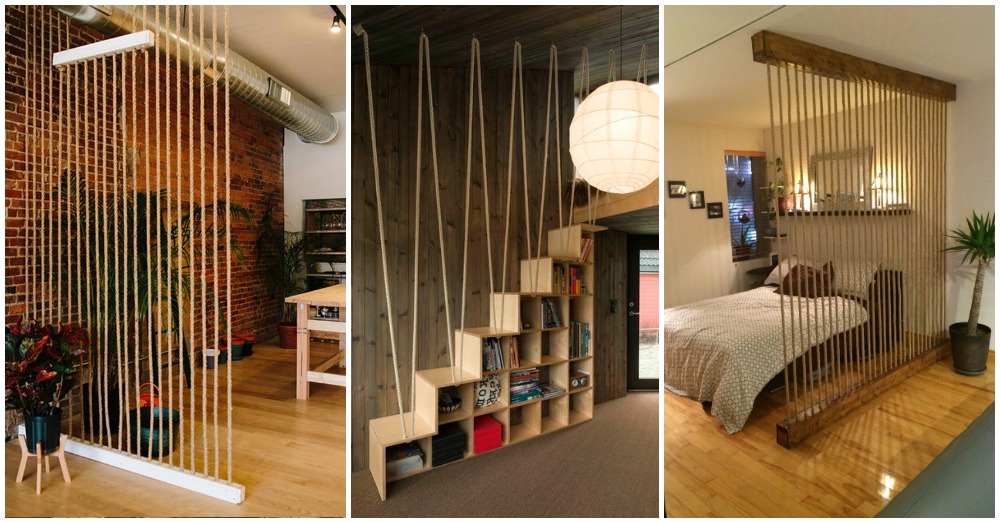 These amazing room divider ideas are sure to do justice to your style and comfort whilst maintaining the aesthetic value. Embrace these ideas while installing room dividers within a room, and you are sure to make a strong impression on the appearance and privacy of your room.